Welcome to Accuracy-Investment
A smarter way to invest
As you might know, making a good investment now a days became a lot easier and a lot harder at the same time.
With the possibility of the internet and forex trading you can start investing with a few clicks, but there are thousands of investment offers from different companies, websites, sole-trader and resellers to choose from.
Therefore you need to analyze all of them, which do not only need a lot of time and experience, but also leads to the sad result that most of those offers dont show you any real performance records or clear prices at all.
At that point you are back at the start, looking at fancy websites with misleading pictures of people  who are leading a good life, own a big house or expensive car and you start over again to looking at picutres / pdf files of possible gains per month that could be a good investment option for you.
But the truth about these possible gains that most "companys" acutally show is that they are simple pictures or historys in pdf files, which can be altered in a matter of mintues with programs like a Photoshop and PDF-Editors.
Maybe you ask yourself now: "Then what should I do? Why is Accuracy-Investment a smarter way to invest?"
The answer to this question is simple: Take a few more minutes to check out how we work, because we do make a difference!
Our performance – verified by MyFxBook
Not fancy, but effective
As already said in the beginning:
We are not as fancy as our competitors and throw things at you like:
"You will get rich over night" – "You will never have to work again" – "All your dreams will become true"
We are plain and boring and therefore, we only show you what we acutally can do and not what we could do! All our shown accounts are verified by a third party called MyFxBook. The big advantage for you is that you can track all trades in the history without the possiblity for us to alter anything. On demand we can also give you an Investor-Login to a running account or setup other third party sites like FXSTAT.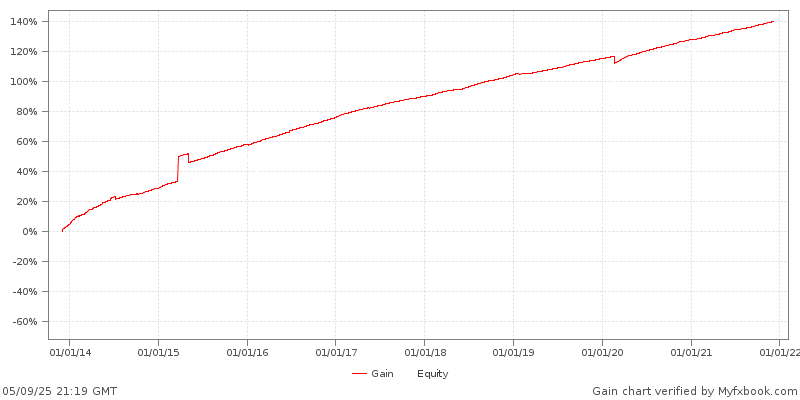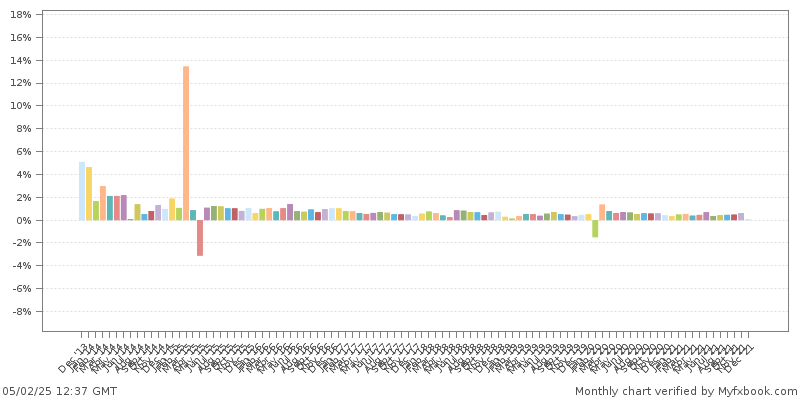 Our product – easy to use and fully customizable
Create your own investment plan
Discover a new form of investment, with the revolutionary Accuracy-Investment modular trading system.
This fully automated trading system offers the convenience of a managed account coupled with the flexibility of various signal providers and yet gives you the full control over the trades that are executed on your trading account.
The Accuracy-Investment modular trading system contains a repertory of 30 trading strategies combiend in one big single package.
You can choose via drag and drop, which of the provided strategies you want to use on your traing account and create an investment plan for your needs and that at your own pace.
Each individual trading strategy has been especially developed for the respective currency pair / time window and were optimized based on our live trading results.
The idea behind this system is that many individual strategies combiend distribute the basic risk of forex trading and reduce potential losses dramatically, while accumulating the profit for your account.
One of the biggest advantages of this modular-system is the incredible flexibility, because you can simply modify your investment plan by adding, removing or adjusting our strategies.
Another great advantage of this modular-system is the risk management. You can decide if you want to play make a safe and steady investment while spreading the risk over a few currency pairs, without overlapping or if you want to overlap strategies on purpose to gain more of a single currency pair.
Last but not least to mention is that this package also contains three "complete packages", which are optimized for the account sizes of 1.000€, 5.000€ and 10.000€ in addition to the 30 free to combine trading strategies.
Our partner broker – the best rates you can get
Stop losing, before starting
Every trade costs money and those costs strongly depend on the broker you choose.
Therefore you have to choose wisely and consider the right broker, because paying too much before you even earned anything isn't a good start for your investment.
Keep in mind, that as the investment possibiltys, the brokers out there are almost endless and even if you find a decent broker you are losing money without the right backup, because as a single investor you have to pay much more then as being part of a group.
Thats exactly where being part of the Accuracy-Investment group becomes handy for you.
Being part of the Accuracy-Investment group offers you special conditions due to our partnership with GBE brokers ltd. over the last five years and the high trading volume of our group.
To keep things as tranparent as possible allow us to explain the group system that all brokers out there use and most people out there "exploit".
If you are creating a broker account from a different source as the broker website itself, it is most likly an IB link.
IB stands for "Introducing broker" and lets you become part of a group without even knowing it. But being part of a random group is not always a profitable thing for you.
Being part of a random group might even increase your trading fees, because on top of the broker fees, the IB wants to take a slice from the cake, your investment.
In that case you might paying the broker fee and additionaly the IB fee with every trade you make.
Know you might ask yourself, where is the difference between joing a random group or the Accuracy-Investment group.
The answer to this question is simple: We do not want a slice of the cake!
Our rates are only as good as they are because we do not profit from you taking part in it. In fact we do, but in a different way.
Our goal is to keep increasing our group trading volume and force the broker to give us even better trading rates!
Like everywhere in the world, if you have money, you also have power or influence and if our groups keeps growing we gain even more influence within GBE broker.
Last but not least, we like to answer a question that might came in your mind: Why should they lower the rates for our group even more?
Because if they do not, our group can always change the broker and they will lose a large amount of money if we do.
Our price model – fair and transparent
Choose a duration and start your investment
1 Month Licence
Modular-Trader
1 Live Account
1 Demo Accounts
Broker Independent
Free Future Updates
E-Mail Support
6 Month Licence
Modular-Trader
1 Live Account
2 Demo Accounts
Broker Independent
Free Future Updates
E-Mail Support
12 Month Licence
Modular-Trader
1 Live Account
3 Demo Accounts
Broker Independent
Free Future Updates
E-Mail Support